No sorry this is not a joke. This bit of news confirmed what we said last month. Square Enix is a cheap whore and Microsoft has too much money.
This morning at its press briefing at the E3 Media & Business Summit, Microsoft stunned many in the audience by announcing Final Fantasy XIII is now in development for the Xbox 360. Not only is the game coming to the console, it will arrive on the same day and date as the PlayStation 3 edition of the game, which no timed exclusivity of any kind. When exactly that is remains a mystery.
Final Fantasy Versus XIII is apparently still a PlayStation 3 exclusive.
Update: Square Enix has announced that Final Fantasy XIII will still be a PlayStation 3 exclusive in Japan and that it will only be available for the Xbox 360 in English speaking territories.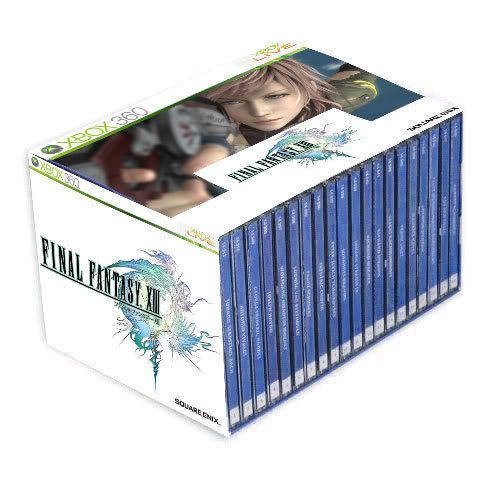 It is also unknown how many DVD's will be needed for the Xbox but we guess that the box is gonna look something like this.