So, earlier today we sent you over to a new website launched by SquareEnix featuring a city caught in the middle of a war and a quote from JFK. Now we have confirmation that this tile will be the Xbox 360 exclusive Front Mission: Evolved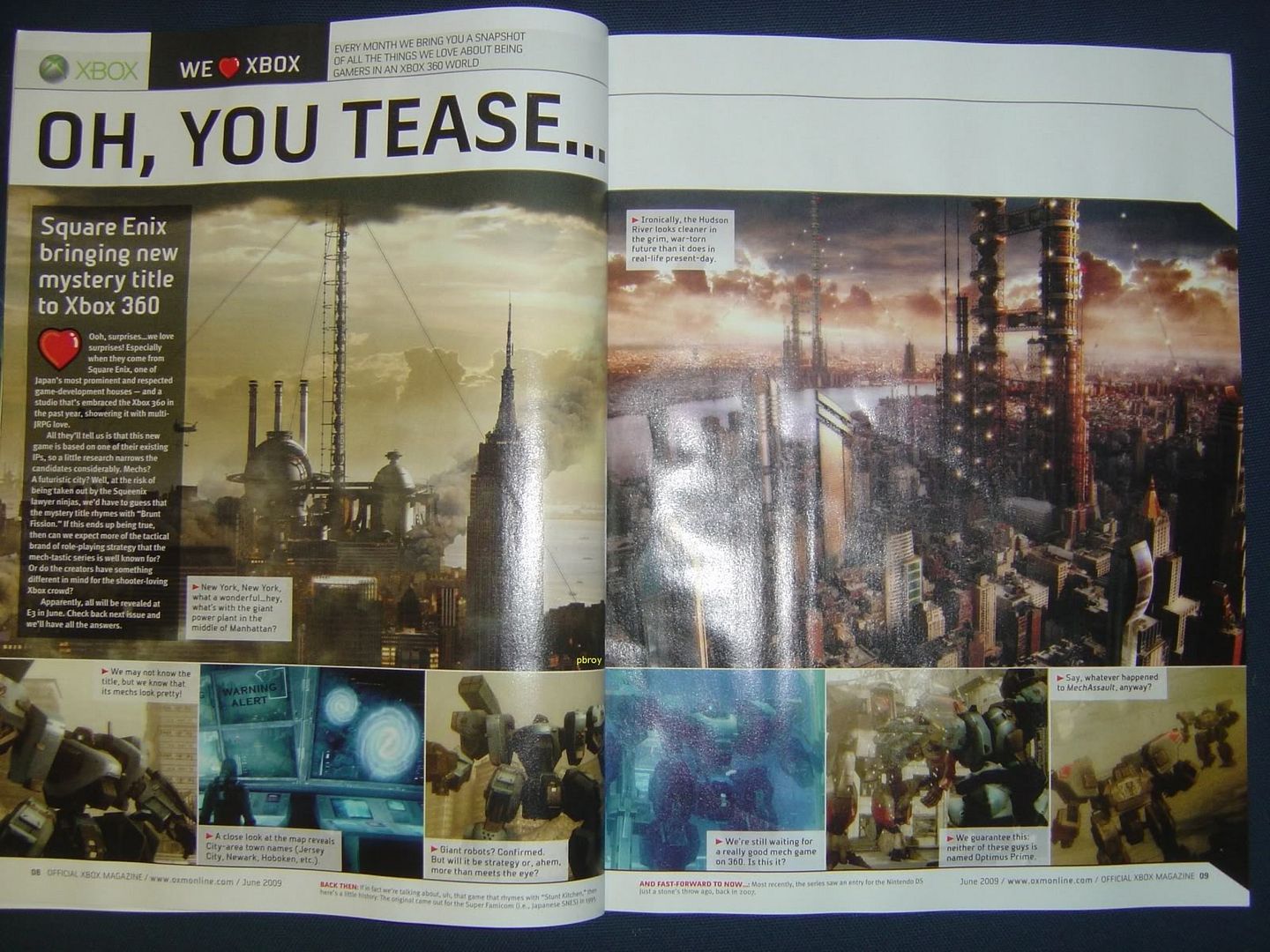 If scans are to be trusted, you'll find yourself in the middle of a futuristic Metropolitan New York/New Jersey area, piloting gaint robots (or, "Wanzers" in FM) to save the day.
The second mystery game, you know, the one we showed you a while back, is still a little harder to crack. A new scan appears in this month's OPM, but other than character art and a creepy bleeding book, it's all speculation.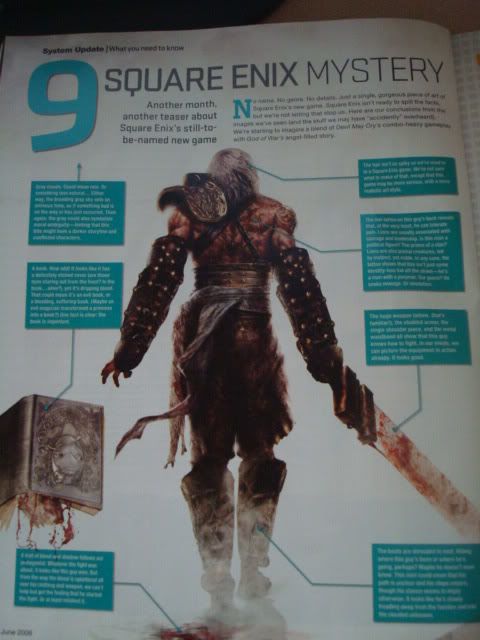 Although it's in PlayStation's Official book, there is also no news on this title's exclusivity. Perhaps an E3 reveal is in the works~