Forum member Neora is a internet troll and wanted to prove it by gathering some Final Fantasy XIII information for you. This week's edition of Shonen Jump includes information on a member of the game's cast, a white haired male youth named Hope Estheim. And apparently:
Hope's weapon is a boomerang.
It appears there is some kind of a friction between Hope and Snow regarding his mother, who was revealed in this year's E3 trailer as someone that Snow couldn't save.
Hope is short-tempered.
Vanille's weapon is something that resembles a fishing rod.
Lightning's limit break is called Area Blast.
The article also mentions that L'cies who fail to complete their missions within a certain amount of time transform into something called "L'cie corpse" which is some kind of a monster.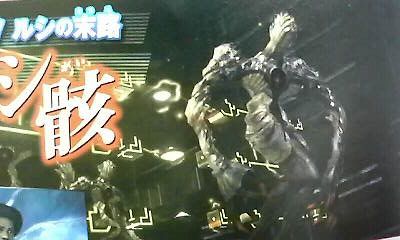 2010's just around the river bend...